this page being built.................
click on pictures for bigger versions
Limesdowne Pétanque Club
- Origins and Evolution

1983
Club Formed
1984
First terrain built and play starts.
Jack Weedon was the driving force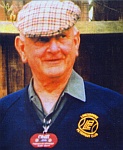 1993
&nbspDarryl Downes - sometime club sec. and pointer - and for all the life of the club the landlady and provider of good beer, our sarnies and food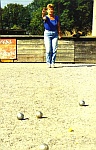 1994
The Second Terrain was built (by members). Grand opening, with cake, by Rose and Eileen (Jack's wife)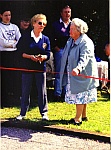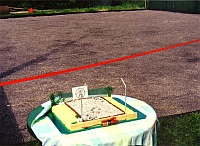 &nbsp1994 Press Item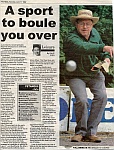 1999
The Club put on a Display in Fareham Library as a recruitment exercise...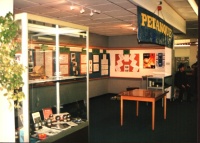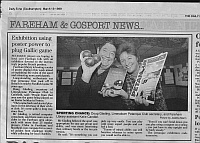 August 2013
The Limes Terrains -- now no fencing; no lights; no gate; no shelter; no shed; no paths; .... and no pub.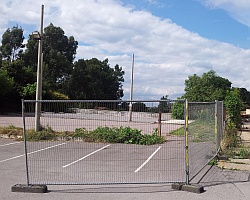 The Final Limesdowne PC Clubnight at The Limes. About 80 people came along for the last throws (and a last meal in the pub.



And there was a special cake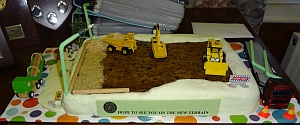 and an item in the press...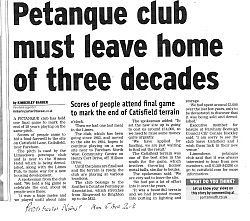 July 2013
We regret to say that The LIMES closes on 5th August
We have planning permission now for a new pair of terrains at Fareham North-West Community Centre (FNWCC) Henry Cort Drive, Fareham PO15 6PH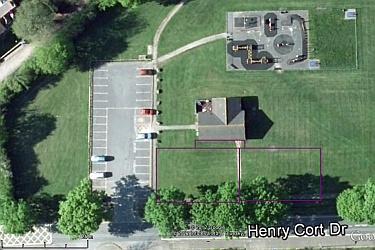 The Saga of the Move to Henry Cort Drive

Getting there.....(Nov 4th)
Oct 2013
Further Progress (Oct 20th)
Build under way (Oct 13th)
Sep 2013
Limesdowne Petanque Club decided at an EGM 24/9/2013 to change its name to Fareham Petanque Club.
The build of our new home terrains at North West Fareham Community Centre will start on Oct 5th. ...........Hoorah.
The search started for a new club Logo and badge, and for new uniforms colours and design.
click on pictures for bigger versions