2015 Fareham PC Competition Results
EVENT

Winner(s)

Runner(s)-Up

The 'Golden Boot' Challenge 2014

6-3 v Shedfield

Mad March Mêlée
Nick Hall
The Fareham PC Eye-Sharpener
Martin Ware

The Fareham PC Singles

- Mark Robertshaw

The Fareham PC Chosen Pairs:

Mike Sheppard & Trish Neville
continued
| | | |
| --- | --- | --- |
| EVENT | Winner(s) | Runner(s)-Up |
| The Macmillan Charity Mêlée | Denis Slark | |
| The FPC Drawn Doubles: | Paul Hayward & Dave Kirshaw | |
| The FPC Open: | Mark Robertshaw & Mike Sheppard | |
| Club Shooting Champion | Mark Robertshaw | |
| Club Pointing Champion | | |
| Fareham Mayor's Charity Trophy | Fareham | |
| Fareham v I of Wight Trophy | . | |
| Fareham v New Forest | . | |
| | | |
Other honours:
The Fareham Pétanque Club was awarded the Regional Vice-Presidents Cup 2014 for all its efforts in successfully locating and moving to a new home
Fareham Pétanque Club - MAJOR DATES 2016 - .....Provisional

To be announced. And note: Not set in concrete ... - do not book your holidays yet based on these......
Changes -- in bold


Day
When

DATES 2015

Note
tbd
Feb?
The 'Golden Boot' Challenge 2015 FPC v Shedfield
.
inter-club
Sun
....
Mad March Doubles
10am-5pm
Sun
....
Jack's Eye-Sharpener Mêlée
10am-2pm
Visit FROM the Isle of Wight
Weds
.....
Fareham Club Members' Shooting & Pointing Championships
during normal evening free
Sat
Weds
Sun
...
...
....
Pétanque Promotional Events:
COME-and-TRY
2 - 6 pm
7:30 - 9:30
10 till 4
Just Turn Up
Sun
....
Fareham Club Chosen Pairs Championship
Enter as a pair. 10am-5pm
SSSS
Sun
.. .
Fareham Club Singles Championship
10am-5pm
SSSS
Sun
.
summer Mêlée Event
(supporting Macmillan Care)
10am till 5pm
Open
Sun
.
Twinning Event

2 -6 pm
Open
Sat ..)
. (.
Fareham Club Doubles Championship
10am-5pm . Pairings drawn on the day
SSSS
Sun
.
SPCA Over-50s Doubles
Visit TO the Isle of Wight
Sun
.
The Fareham Open (will be Doubles)
10am-5pm
Open
tbd
New Forest v FPC
Weekend
....
Twinning v. Vannes
various things
tbd
The Fareham Tournament - Mayor's Cup
Teams from Ad C./ Portchester./ FPC
inter-club
Sun
tbd Dec
Christmas Mêlée
10am-2pm
Above is the latest plan - note some timings have changed.

The dates, start/finish times, arrangements, who can play, etc etc for each event
will be publicised before each event.

For more information contact the FPC 2016 Competitions Secretary: Malcolm McKenzie
on ..... or email: ......

SSSS = Club Members - please make special effort to support

Open = Open to anyone holding an EPA licence (or equivalent from other countries)
REGIONAL EVENTS at Fareham Petanque Club 2016
SCPA Events to take place on our terrains:
The 'Wrinklies' seniors friendlies -
visits to Fareham Petanque Club 2016 due to be on: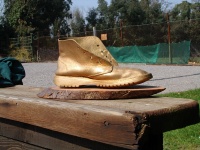 &nbsp "The Golden Boot" - Trophy for the traditional annual challenge between the Limesdowne and Shedfield Clubs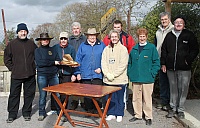 2012 Golden Boot - winning squad - Limesdowne PC won 6-3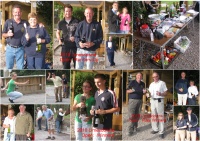 &nbsp The Limesdowne Open 2010
&nbsp Jack's Eyesharpener Winners 2009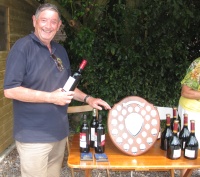 &nbsp Some people are delighted if they ever win anything.....