Meetings for end-2015

October 13th SEAFARERS AND SCURVY. Prof. Duncan Colin-Jones.
November 10th THE VICTORIAN DEFENCES OF PORTSMOUTH AND THE GREAT PORTSDOWN HILL FORTS. Mr. Michael Forrest.
December. NO MEETING.


Meetings PROGRAMME for 2016

57th Year

2016

January NO MEETING.


February 9th IN THE SHADOW OF VESUVIUS: Pompeii and Herculaneum. Kay Ainsworth.


March 8th HISTORY AND LANGUAGE; is it a Load of Codswallop? Bryan Jerrard.


April 12th WARBLINGTON CASTLE. Phillip Adams.


May 10th TWENTY MILLION BRICKS; Bursledon Brick Works. Carolyn Haynes.


June 14th HENRY CORT. George Watts.


July NO MEETING.


August NO MEETING


Septhember 13th WESTBURY MANOR; House and History. Anne Baxandall.


October 11th THE POLIO STORY. Tim Mason.


November 8th BYGONE STUBBINGTON. Vivien Rolf.


December. NO MEETING.


PAPERS


FAREHAM PAST AND PRESENT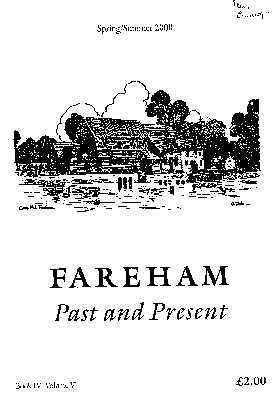 'FAREHAM PAST & PRESENT' is a rich collection of material about Fareham

It was produced twice a year (with occasional 'special' editions) by the Group.
It contains research material, photographs, reminiscences and correspondence.

It publishes results of studies, requests for information, and nostalgia.
There have been 97 editions, published between 1965 and 2016.
.

For MORE information about Previous Editions of 'FAREHAM PAST & PRESENT' - Click Here

... and to see Contents Listings for many issues.
Plus how to get copies of recent issues.
Last Edition:
AUTUMN Book XX Volume VIII ---
97th Edition
CONTENTS

page
1 Editorial – The Last Edition -- Pamela Wenden.
5 Fareham War Memorial. -- Avalon Eastman.
17 Private Schools in Fareham in the 19th Century. -- John de Havilland.
25 A New Cemetery for Fareham -- John de Havilland.
34 The Family of John Goodall. -- John Boothman.
36 A Plaque in West Street. -- George Childs.
37 Ghost Signs in Fareham. -- John de Havilland.
39 The Eddowes Monument. St Nicholas' Church, South Boarhunt. -- Ruth Mitchell.
43 St. Nicholas' Church, South Boarhunt. -- Ruth Mitchell.
45 The Gringo Family. -- Pamela Wenden.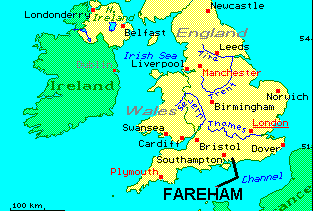 MEETINGS

Meetings of the Group take place on the Second Tuesday of the month,

AT 2:30PM

At Westbury Manor Museum, West Street, Fareham.

For information about Meetings or Membership, call Mrs A Baxendall, 01329 Fareham 237 723
(Visitors welcome - £2 per meeting - but space is limited so you do need to phone first please.)
Membership is £ 8.00 per person (no combined sub.)
======================================
Fareham and Area Local History - Books and Information Sources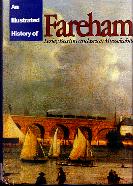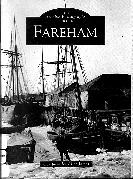 BOOKS --- BOOKS - Click Here for more ..... details about on Books on Fareham and Area History